---
Learn from our masters how to make the famous Dutch stroopwafels
Do you want to learn how to make the best Dutch stroopwafels, the delicious Dutch Caramel cookies ?
We teach you all the inns and outs of the stroopwafelbusiness.
Whatever country you want to start your business, we have the expertise to help you reach your goals.
The best investment you can make is in yourself.
And to become the best, you should learn from the best.
By investing in a professional training at our Academy , you will significantly speed up the process to success of your business.
We make the difference in your road to success.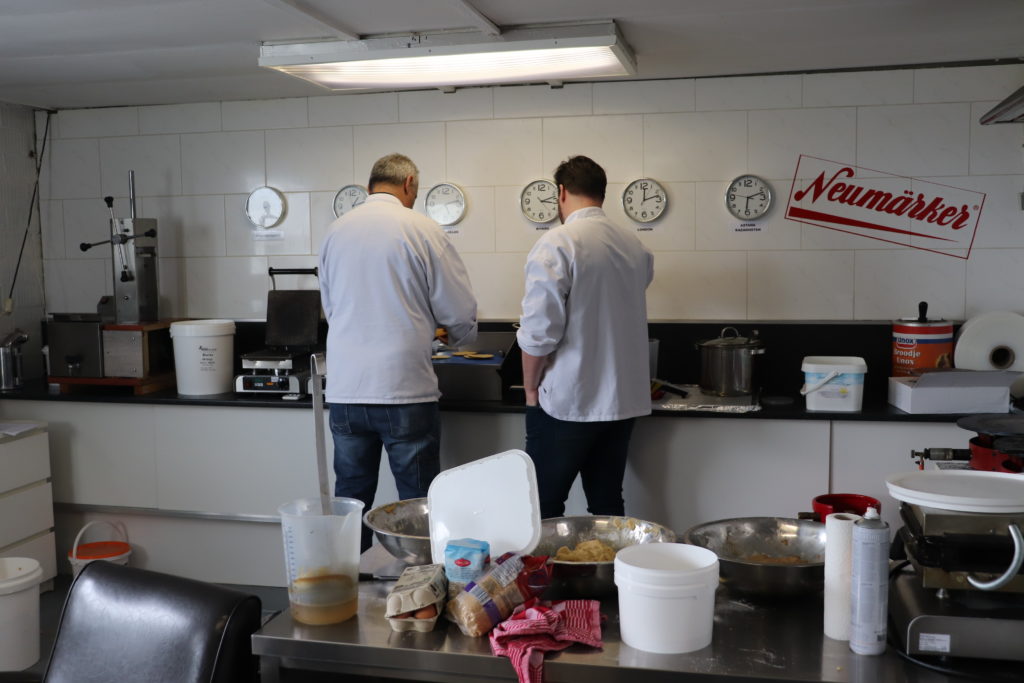 ---
MASTERclass Stroopwafels entrepreneur
For those who want more than a workshop and are ambitious to go for the intensive and extended professional training, we offer the Masterclass Stroopwafeltraining.
We welcome you at our academy at around 09.30 am.
We start with coffee, tea, a stroopwafel and the introduction of ourselves. Who are you, what are your plans, which location will you start your business and how can I help you in the best possible way.
First, we teach you all the secrets of the perfect dough recipe,
and how to give it your own signature.
We will make 2 or 3 varieties of the dough.
Stroop – How to make your own stroop
and how to influence the taste, viscosity colour, etc.
We practice the techniques of baking and cutting the cookies
What is your ultimate stroopwafel recipe.
What is the best way of storage, packaging, transport. How can you start your private label.
How to sell more, who is your ultimate cliënt and where to find and approach them.
We discuss your business plan, marketingplan, the use of social media, the financing and pricing.
You establish your mindset, your goals and the opportunities.
For example are you working solo or with employees ?
This Masterclass Stroopwafeltraining is individual customized for every student so the program and ending time is flexible between 17.00 am and 21.00 pm.
The Masterclass Stroopwafeltraining will give a boost to your business and career
The maximum is 2 students per training.
This training is inclusive all materials, recipes and certificate, coffee,tea and lunch.
* Mentoring for 1 year is included.
* Our E-book and videotraining is included.
This extensive individual training is essential if you want to learn to make Dutch stroopwafels as a professional.
Our recipes and methods will make you a professional from day one.
This training takes away hundreds of hours of exercise and practice.
With our business and marketing tips we help you to become succesfull from day 1.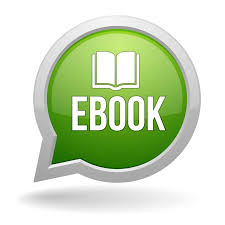 E-BOOK
When it is not possible for you to attend the workshop at our Stroopwafelacademy it is possible to purchase our E-book. Check our shop to buy online.
Our E-book contents all recipes, the manual how to make perfect stroopwafels step by step in detail.
How to make the dough and the stroop yourself.
E-BOOK
Our E-book contents all recipes, the manual how to make perfect stroopwafels step by step in detail.
It is a complete manual : How to make the dough and the stroop yourself.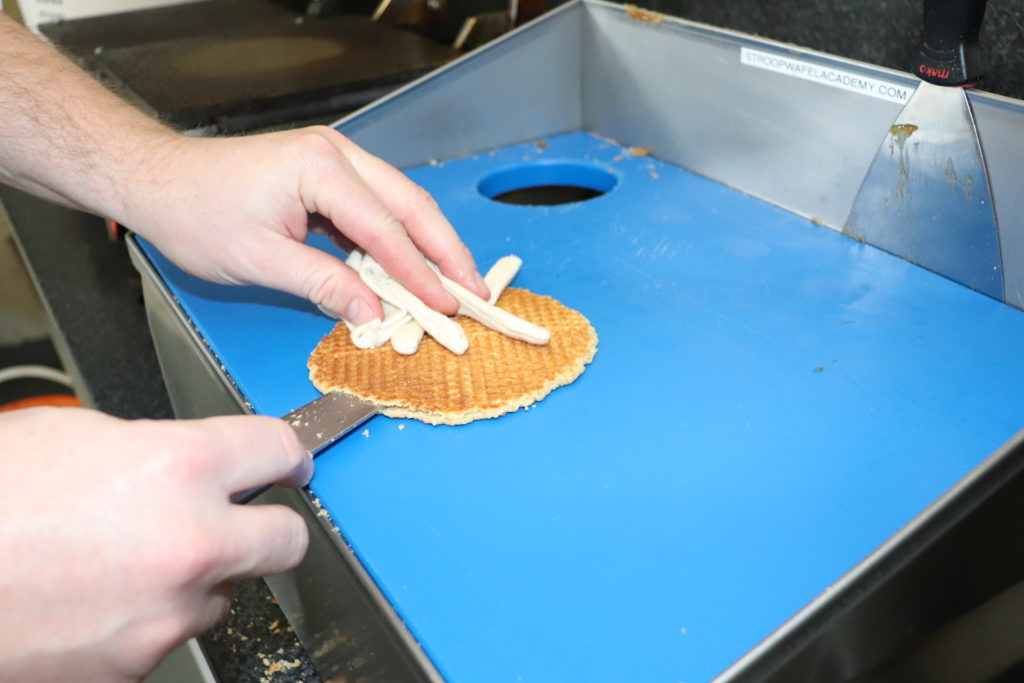 ---
Please contact us: info@vandemeester.com
Video training
Finally, due to the Corona pandemic,
we had time to finish the video training.
This is an impressive and complete training.
Our Ebook is included.